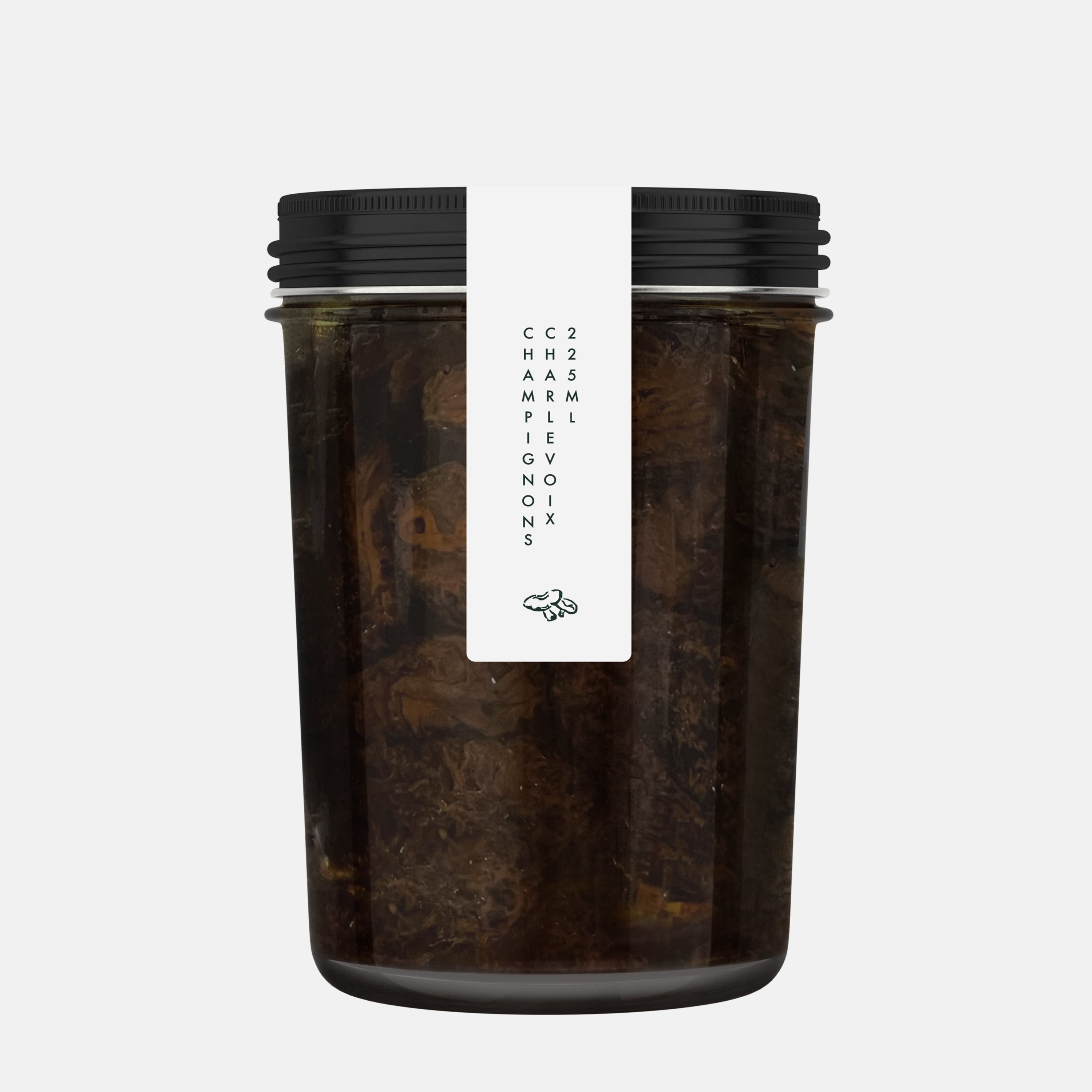 Champignons Charlevoix morel infused with our Vodka. The addition of Labrador tea adds a boreal touch to the pickling liquid. Enjoy as is, as an appetizer, on toast or as a side.
Design exclusive to Menaud.
Produced by Champignons Charlevoix.
Refrigerate after opening.
225 ml
Ingredients: Morel mushrooms, Canola oil, Apple Juice. Apple cider vinegar, White wine, Vodka Menaud, Labrador tea, Pepper, Salt, Thyme.
$25
Added to cart!
Product not available!
Sélectionner un format