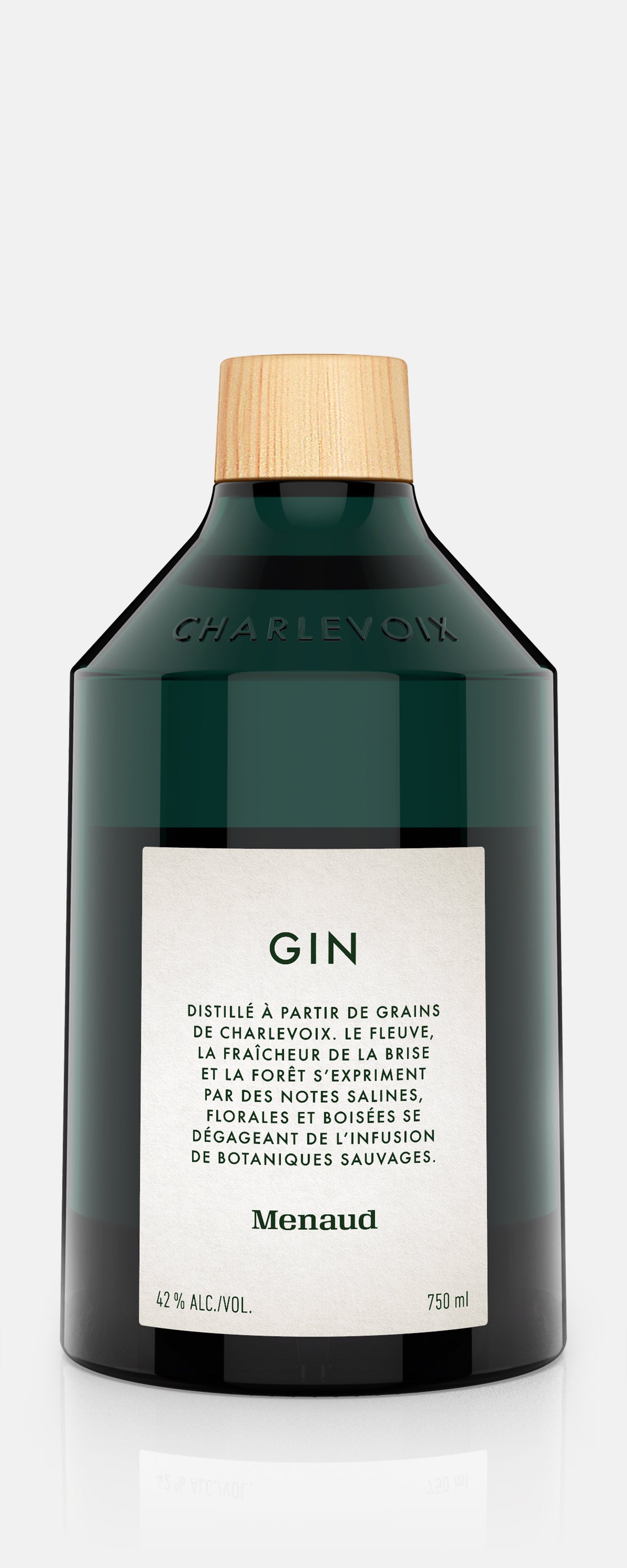 Fermented from wheat and rye grown on L'Isle-aux-Coudres and then twice distilled. Local botanicals are then added during the third distillation, which really highlights the Charlevoix essence of the final product. The saltiness of the glasswort provides a nice balance to the woody, citrus notes. Rounded out by a peppery, floral finish reminiscent of the refreshing breeze so familiar to our area.
Wheat (75%) and Rye (25%)
Juniper berry, Coriander, Sumac, Glasswort, Barberry, Elderberry, Wild caraway, Balsam poplar, Amber flower, Black spruce, Woolly hedgenettle, Celery root, and Alder pepper.
42 % alc./vol. 750 ml