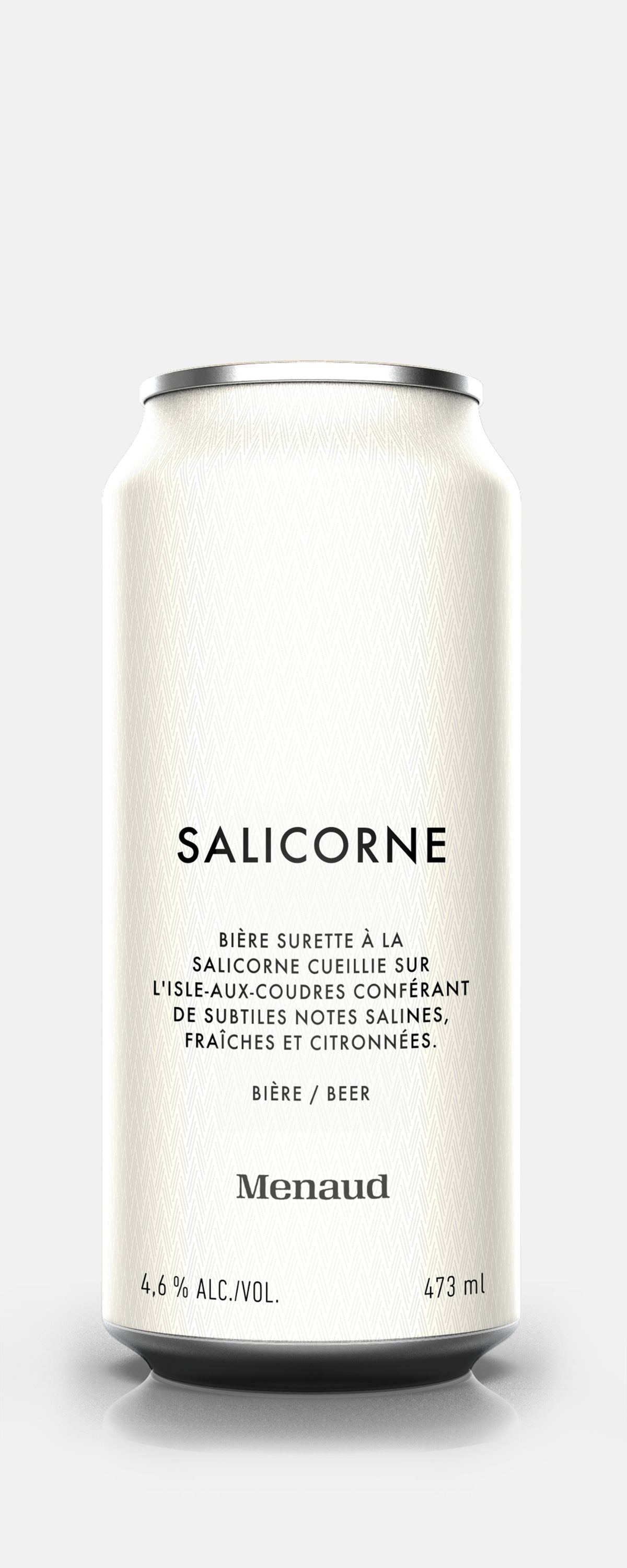 Pale yellow, slightly cloudy sour beer. Hints of salt stemming from the glasswort harvested on l'Isle-aux-Coudres. A refreshing finish on the palate with tones of minerals and citrus.
Our beers change according to harvests and are produced in small batches to ensure their artisanal characteristics.
Water, Wheat, Barley, Hop (Saaz), Yeast, Samphire.
4.6 % alc./vol 473ml