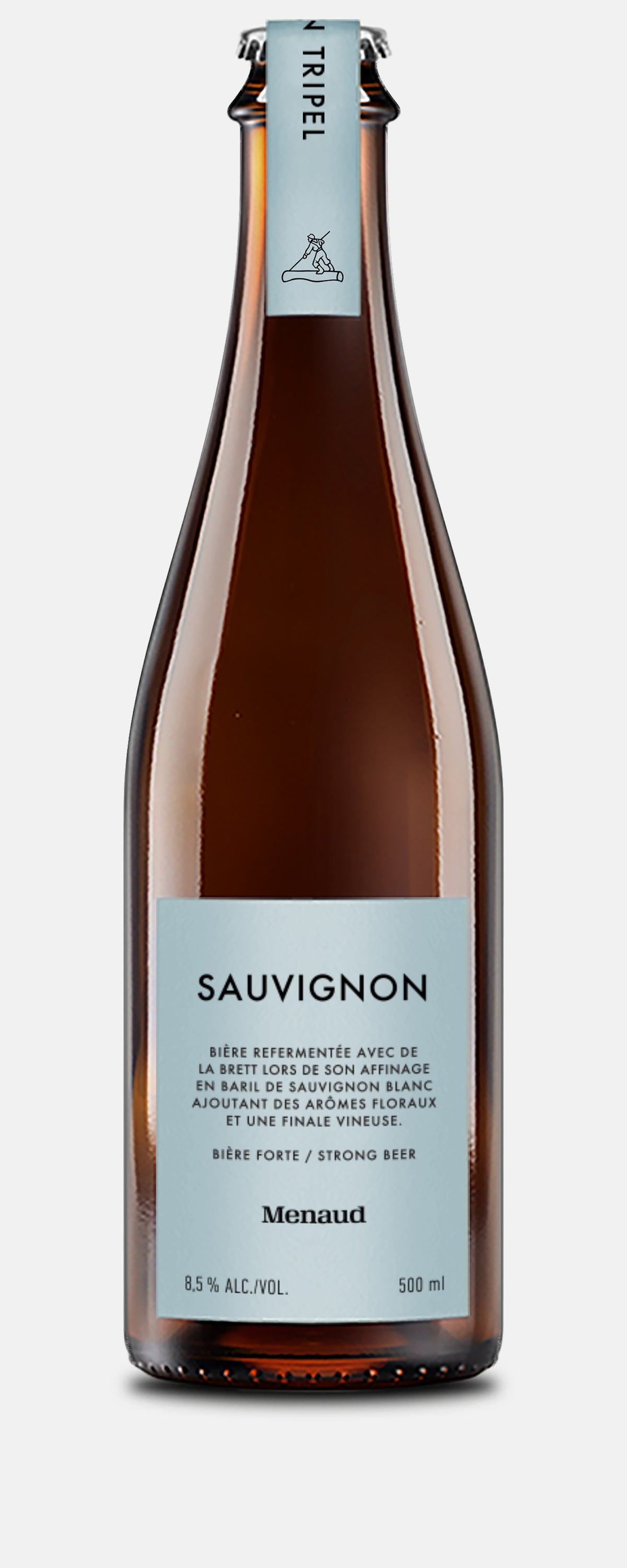 Belgian tripel refermented with brettanomyces during its refining in barrels of sauvignon blanc for 1 year and a half. As a result of this aging, floral aromas and a viney final.
Our beers change according to harvests and are produced in small batches to ensure their artisanal characteristics.
Water, Barley, Wheat, Hops (Saaz), Yeast.
8.5% alc./vol. 500ml