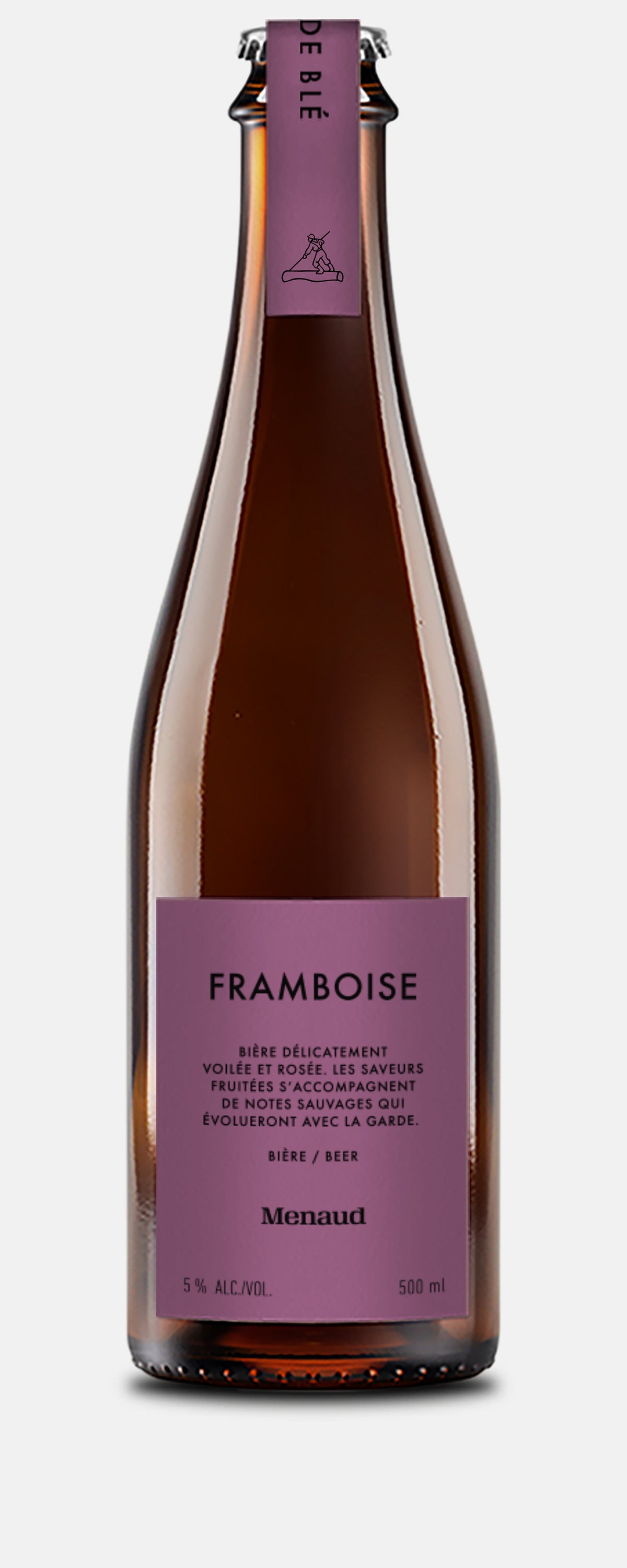 A slightly cloudy beer featuring a thick pink foam head. Aromas of strawberry and raw grains. The prominent taste of fruit is complemented by the distinctive wild notes of brettanomyces yeasts added during the fermentation process, which become more noticeable with age.
Our beers change according to harvests and are produced in small batches to ensure their artisanal characteristics.
Water, Wheat, Barley, Oat, Raspberry, Hop (Weizen), Yeast (Brettanomyces).

5 % alc./vol. 500 ml